Blue Moon (Coors) - Harvest Moon
WWED Grade: B-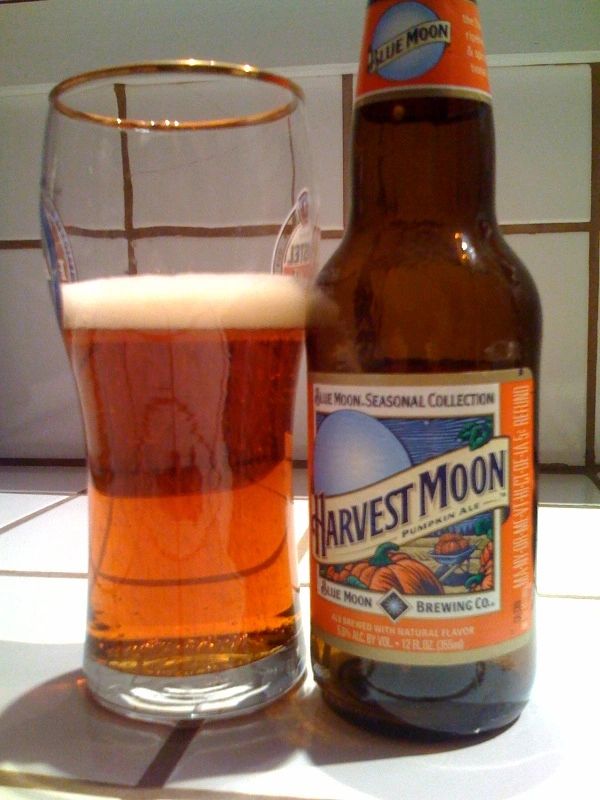 Appearance: Very nice amber/dark copper color. Lots of tiny bubble streams. Good, medium head.
Smell: Musky. No hops. Sweet. Malty.
Taste: Good taste. Sort of an autumn, squash type sweetness. Spices are good, but not distinct.
Drinkability: Very drinkable beer. Light. Medium carbonation.
ABV: 5.6%
Serving Type: Bottle poured in glass.
This was a great beer for such a massive brewery. This beer would go great with dinner, Thanksgiving dinner maybe? They say it's a "Pumpkin" or "Harvest" beer. Though I couldn't really taste the pumpkin in it, and the spices weren't terribly distinct – I started thinking. Of the pumpkin beers I've had, I don't think I've ever had one that actually tasted like pumpkins!?! What's up with that? Nonetheless, for the price point and the season – it's definitely worth stocking a sixer of this beer.