Full Moon Winter Ale (2008)
WWED Grade: B-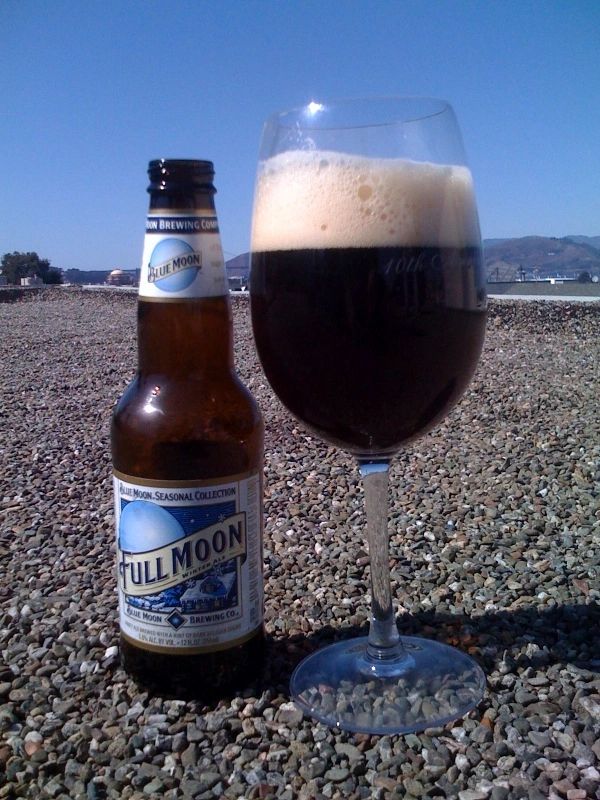 Appearance:
Too much head on the pour. Very creamy brown head though – nice. Good color – very dark brown. Couldn't see through at all. Only slightly when held in front of the sun.
Smell:
Musky. Sweet. Malted. Sugary.
Taste:
Sweet taste. Slightly bitter. Didn't knock me out.
Drinkability:
Yeah – this is a drinkable beer. Medium carbonation.
ABV:
5.6%
Serving Type:
Bottle poured into glass.
Not bad. I may have been a little over-excited about this beer because I'm such a fan of the Blue Moon Heffy. Like I said – it didn't knock me out. As far as Winter Brews go, for a major brewery (Coors) to put out a beer like this in mass consumption – pretty good. Good price, nice flavor – not the best on the market, but certainly not the worst. Go ahead – give it a try…
BevMo Buy Link:
Click Here
Brewery Link:
http://www.bluemoonbrewingcompany.com