Three Philosophers Ommegang Quad
WWED Grade: A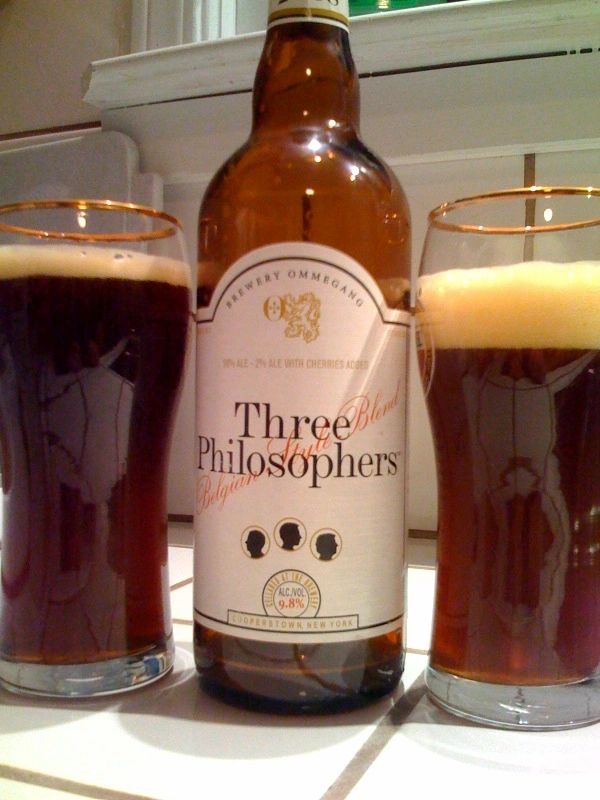 Appearance: Good thick head. Amazing color! Cloudy. Dark red when not in the light. Held up to the light it's like a sunset. Dark red in the center, gold on the edge. Sediment on the bottom.
Smell: Sweet, but not a Lambic kinda sweet. Definitely smell those cherries at the end. No real hops on that I can smell.
Taste: Oh my goodness. LOVE this beer. Mildly bitter on the sides of my mouth. The cherry finish is wonderful. Definitely a malted taste. Some coffee too maybe?
Drinkability: Very drinkable. Medium carbonation.
ABV: 9.8%
Serving Type: Bottle poured in glass.
This was absolutely one of the better, if not BEST Belgians I've had outside of Belgium. Yeah – this beer actually comes from New York! It's a real "Beer Dorks" kinda beer. But hey – regular people may like it too. I will gladly drink this beer again. You should too…